During the past decade, Alan Stone & Company, LLC, has become one of the top ranked investment relation firms serving emerging companies. During his career, he has been involved in a wide variety of investor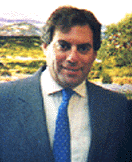 relations, investment banking, corporate finance, and merger and acquisition activities and has arranged numerous $2-$15 million financing and merger transactions for NASDAQ, AMEX and OTC BB listed companies. Mr. Stone was Director of the Los Angeles AMEX Corporate Focus and Security Analyst Forum, a private group of investment brokers, money managers, investment bankers and analysts. Alan was an analyst and assistant portfolio manager of Merrill Lynch Asset Management's $250 million high yield "corporate bond" fund. As one of the largest buyers of corporate stocks and bonds on Wall Street, Alan worked closely with the investment community's leading underwriters. Subsequently, he joined Merrill Lynch's brokerage subsidiary, engaging in brokerage and money management activities for wealthy individuals, corporations, pension funds and institutional investors. He was also associated with Thomson McKinnon Securities and Ladenburg, Thalmann in New York City, both well-established NYSE member firms. Alan holds a BS degree in Economics and Finance from the University of Pennsylvania's Wharton School and an MBA in Finance and Investments from New York University's Graduate School of Business and has completed advanced studies at the London School of Economics and UCLA. Mr. Stone is active in various community affairs in Westwood and Beverly Hills, California.
STEPHEN J. POLLACK
After twenty five years at Morgan Stanley, Mr. Pollack recently retired as its First Vice President and Financial Advisor in New York City. Prior to joining Morgan Stanley, Mr. Pollack for seventeen years was a Vice President at Drexel Burnham Lambert, Inc. Mr. Pollack is a graduate of the Wharton School of Finance at the University of Pennsylvania, and an active member of the Friar's Club in Manhattan and the University of Pennsylvania's alumni affairs. Mr. Pollack is also an active member of Financial Analysts and Money Managers Society (FAMMS). Stephen J. Pollack is listed in Who's Who in America. Mr. Pollack serves as a client relations advisor and is a member of the ASC advisory board.
TYTUS BINIAKIEWICZ


Mr. Biniakiewicz, Senior Analyst & Senior Associate, has been with the firm for nine years. Prior to that, he managed investment portfolios on the Warsaw Stock Exchange in Poland for four years and specialized in development and application of investment models based on technical analysis, publishing articles on that topic in financial newsletters in the US. In his career, he also consulted to emerging public companies, mostly in the high-tech sector, in the areas of financial and business planning and analysis, capitalization, merger & acquisitions and regulatory compliance. Mr. Biniakiewicz received his BA in Finance and Accounting from the University of Cincinnati and an MBA from Pepperdine University.
CHRISTOPHER G. MUNEIO




Mr. Muneio, Senior Associate, began his career in 2004 at The Comvest Group, a large private equity firm focused on buyouts, restructurings and debt and equity solutions for lower middle market companies. He was instrumental in growing the firm's assets under management from $165 million to just under one billion. His primary responsibilities included sourcing new business, executing transactions and analyzing the portfolio to maximize returns. In 2010 Mr. Muneio became an independent consultant to Kodiak Capital Group and senior advisor to Boyne Capital, both lower middle market investment firms focused in public and private sectors. Mr. Muneio graduated from Palm Beach Atlantic University with a degree in Business Administration and with a double emphasis in Finance and Marketing.
RAND BRENNER




Mr. Brenner, Senior Associate, assists with business development and client relations in New York City. Mr. Brenner has over twenty years of marketing and promotion experience. Holding executive positions at Saban Entertainment and Warner Bros., he was largely responsible for the licensing succuss of such entertainment properties as Mighty Morphin Power Rangers, Batman movies and Looney Tunes. He also managed the advertising of such brands as Mattel's Hot Wheels, Yamaha Electronics and Toshiba Computers. Mr. Brenner has a BA in Advertising from California State University in San Jose and an MBA from Pepperdine University.
JOHN S. KEFFALAS


Mr. Keffalas, Senior Associate, assists with business development, sales and marketing, and client relations in Southern California, including San Diego and Orange County. Mr. Keffalas has earned a BA and an MBA degree from Penn State University, a JD degree from Syracuse University and an MS in Information Technology from California State University Fullerton.
JONATHAN BRAUN


Mr. Braun has a solid track record of entrepreneurial success, which includes founding numerous high-tech and other businesses. Earlier in his career, after earning a Masters degree at the Columbia School of Journalism, he worked as a journalist for such leading publications as Parade Magazine, The Jewish Week, and the New York Daily News and he currently serves on the editorial board of Midstream, a monthly journal specializing in Israel and the Middle East. Mr. Braun is also President of the Center for Contemporary Diplomacy, a non-profit, tax-exempt organization dedicated to educating the public about the enduring importance of diplomacy in international relations. Mr. Braun serves as a business development advisor and serves as a member of the ASC advisory board.
JEFF HALL


Mr. Hall, editor and publisher of Brentwood Media Group, provides mediacoverage in his family of newsmagazines in Los Angeles for ASC clients. Publications include Brentwood News, Beverly Hills 90210, Santa Monica Sun and Pacific Palisades 90272. Mr. Hall,formerly Vice President of the Los Angeles Times is a graduate of Stanford University school of Journalism and holds an MBA from Harvard University. Mr. Hall serves as media advisor and serves as a member of the ASC advisory board.
GARY BLUM, ESQ.


Based in Los Angeles, CA, Mr. Blum assists as general and securities counsel and serves on the ASC advisory board.
BARRY KLEIN, ESQ.


Based in West Palm Beach, FL, Mr. Klein assists as general and securities counsel and serves on the ASC advisory board.
KEVIN STONE


Having recently graduated from Rutgers University with a BA degree in Economics and Political Science, Mr. Stone has already gained valuable experience interning at Merrill Lynch for a year and Johnson & Johnson, as well as the NJ Chamber of Commerce for half a year each. Previously, he has proven himself as a Sales Representative at National Protection Service, where he sold over $1 million worth of automotive warranties in two years, receiving numerous awards.
ERIC STONE


Mr. Stone is involved in marketing, client relations, and business development for the firm. Mr. Stone holds a BA from Cook College of Rutgers University, with a major in Marine Science. His early career includes significant experience with the Florida Fish and Wildlife Commission, and most recently sales and marketing positions with various consumer products and financial services.